BTBE Electric Dab Rig
Product Detail
Product Tags
Nextvapor's patented BTBE Dab Rig is the first of its kind. This portable dab rig is a custom ceramic vaporizer that allows for ultimate control over your dabbing experience. Compatible with dry herbs and wax concentrates, the BTBE electric dab rig can be used in any situation. 
With this innovative design you have everything you need to enjoy and embrace the high life!
2-in-1 Design
The BTBE Electric Dab Rig comes with two different chambers, making it able to accommodate with both dry herb & wax. 
Leakage Proof
There's a check valve installed under the glass pipe, which means the water flow can only run freely one way, preventing backflow. 
Real-Time Temperature Control
The 4 level temperature control function ensures what you get out of it is constant, no matter how much you load or how hard you inhale. 
Advanced Temp. Control
The BTBE chamber is the primary driving force behind the whole apparatus. No matter how vigorously you inhale or how much oil you use, the temperature in your BTBE electric dab rig will remain just where it needs to be, thanks to a special sensor built inside the chamber. The end effect is unrivaled precision and control in your dabbing.
Improved Vapor Production
Because the press-fit connection is locked into the chamber, both the cap and the oil will remain in the correct location. The amount of vapor that may be produced has been increased thanks to the addition of a directed air channel that we integrated into the design. 
SAFETY PROTECTIONS:
Low Voltage Protection  /  Overheat Protection  /  Short Circuit Protection  /  Open Circuit Protection 
TEMPERATURE CONTROL SETTINGS
Whether you're utilizing concentrates or dried herb, tailoring the experience to your ideal temperature is essential.
FOR WAXY CONCENTRATES
Blue Light(450F/232C) | Green Light(500F/260C) | Purple Light(550F/287C) | White Light(600F/315C)
FOR DRY HERB
Blue Light(380F/193C) | Green Light(400F/204C) | Purple Light(420F/215C) | White Light(440F/226C)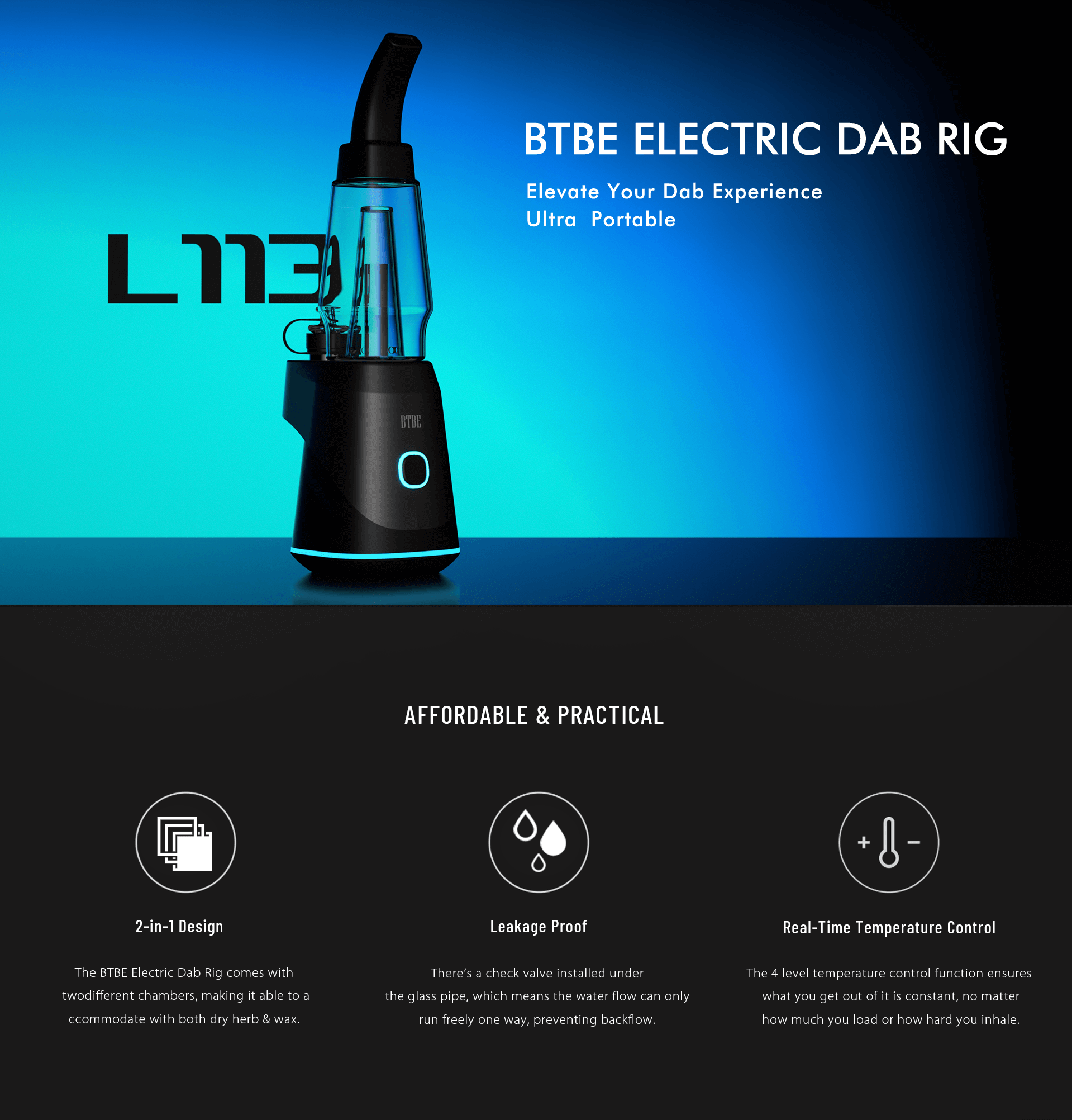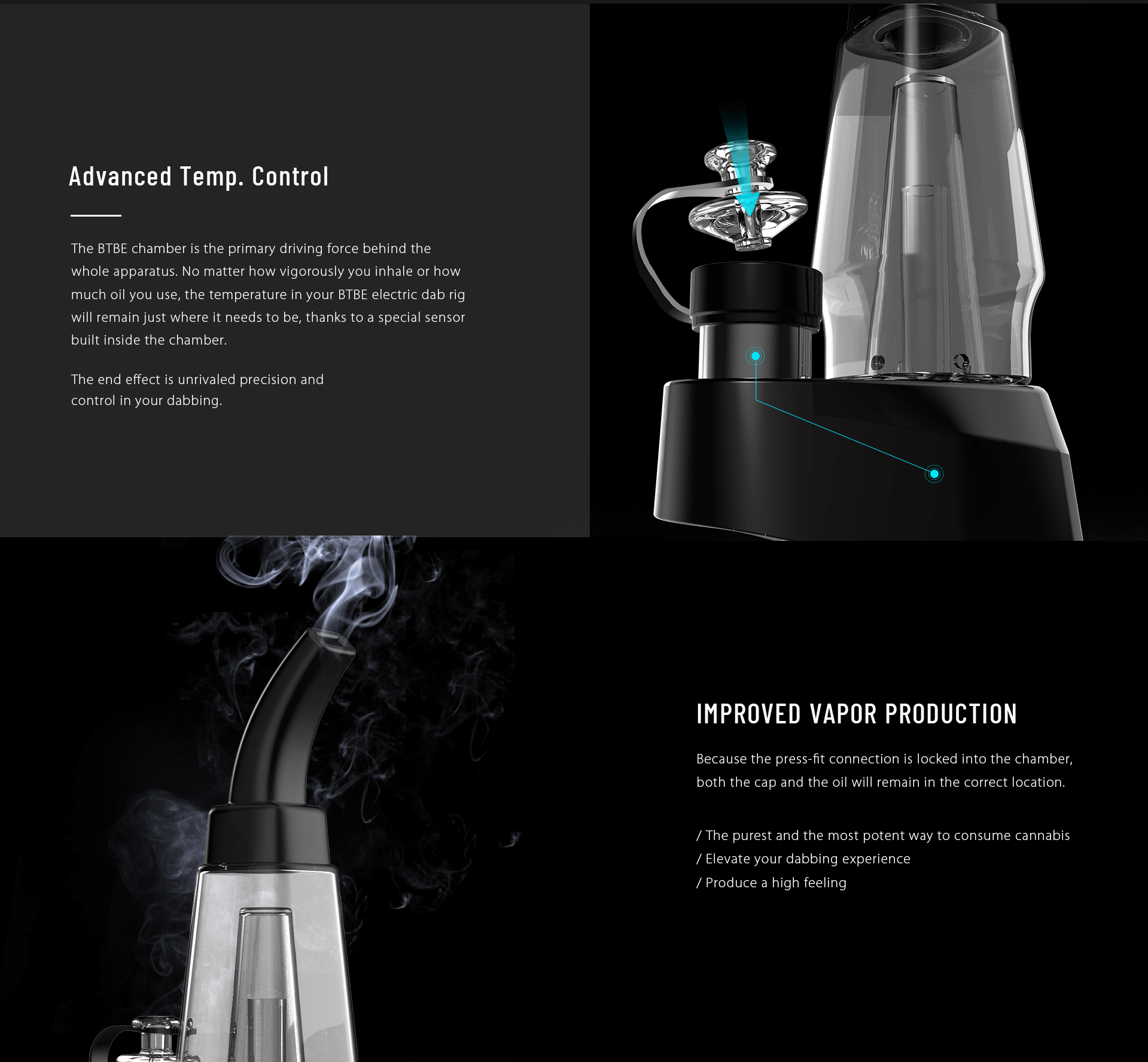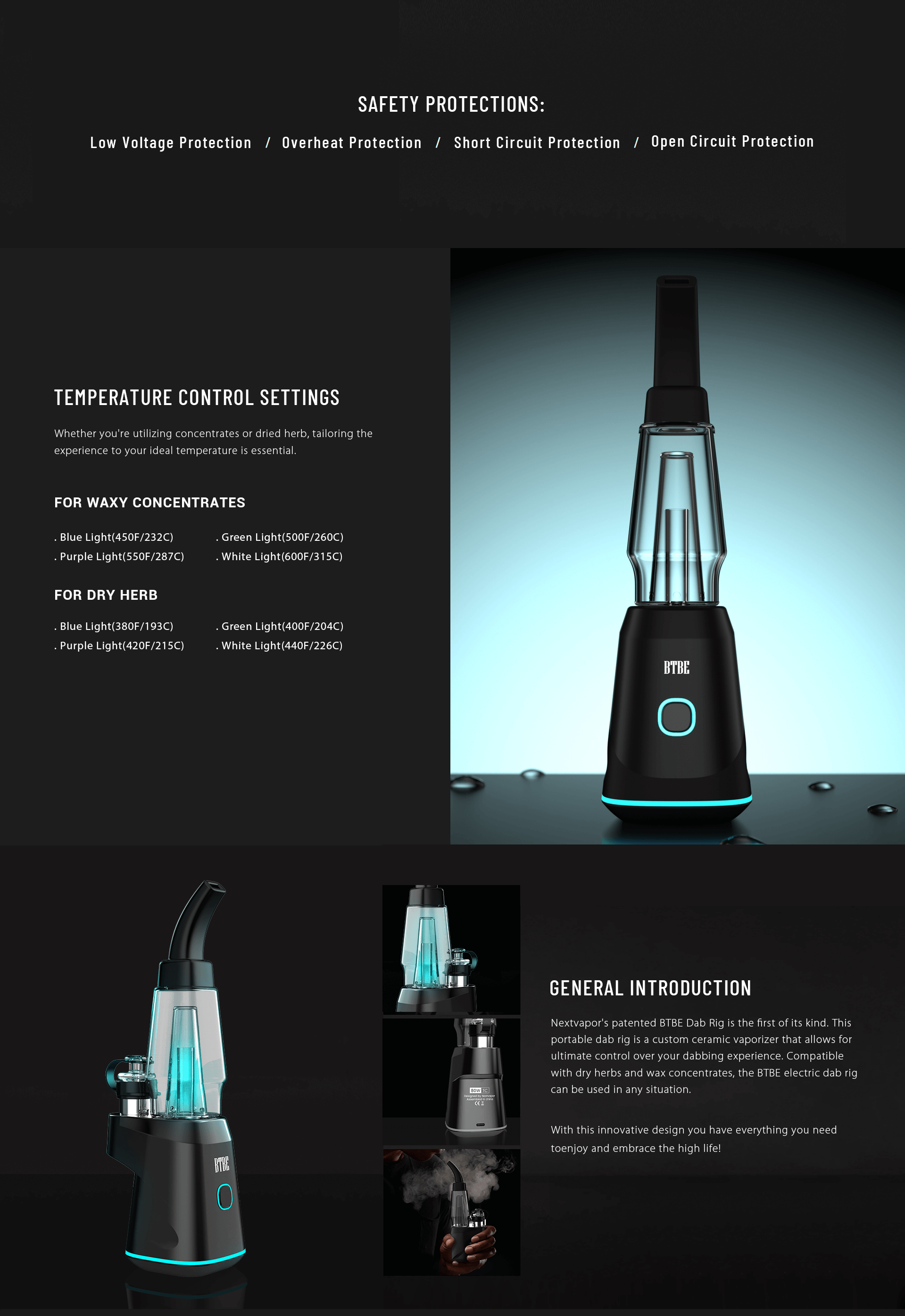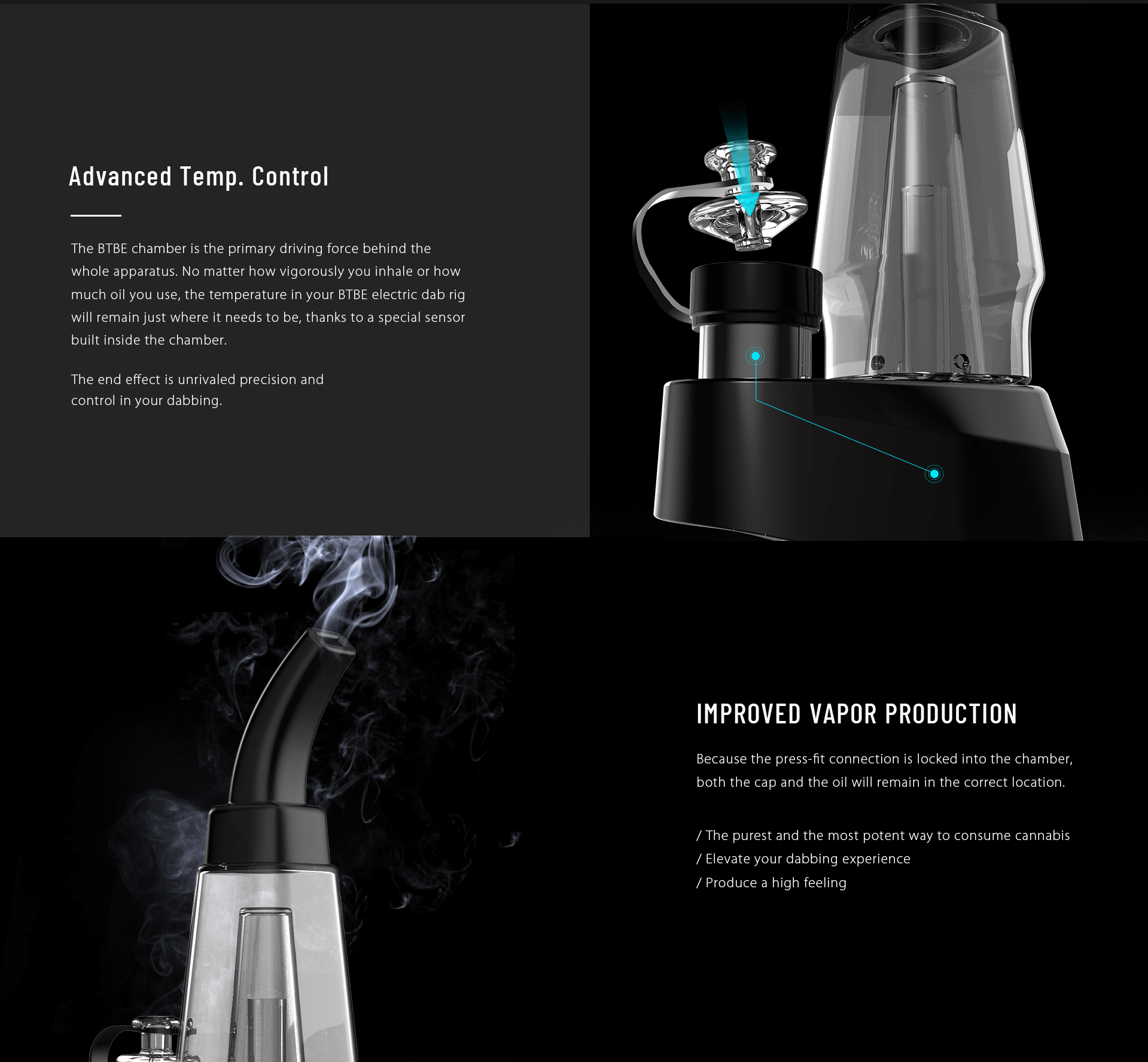 ---
---
Write your message here and send it to us