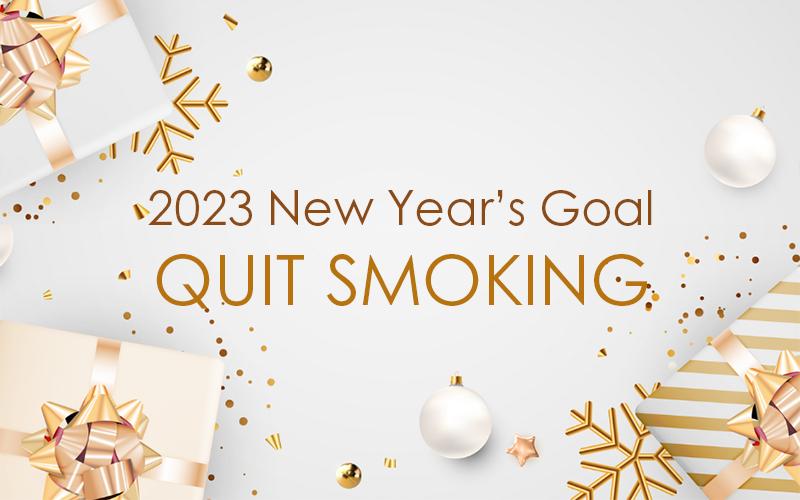 New Year's goals to quit smoking are made by the hundreds every year. How many, if any, will really make it? It is estimated that just approximately 4% of persons who try to quit smoking cold turkey are successful at being smoke-free for more than six months. It's obvious that quitting smoking requires not just assistance but also, for many people, a nicotine replacement therapy like vaping. To get you off to a great start in the new year, we've compiled some of our finest advice on kicking the habit.
Set a goal for the new year
In order to stay motivated and remember why you want to stop smoking despite the difficulties, it might be helpful to set objectives. The date by which you want to depart should serve as the focal point of your objectives. This should be planned at least two weeks in advance so that you have time to find and stock up on nicotine alternatives like pod system vapes or disposable vapes and consult with groups that can help you kick the habit. Setting reasons for quitting smoking might help you stay motivated and focused on your end objective. This might be necessary for you to take care of yourself, your family, or your loved ones.
Quit smoking by switching to vaping
Switching to vaping is a very successful method for quitting the cigarette habit. According to Public Health England, vaping is 95% safer than smoking since E-Liquid has 95% less carcinogens than cigarettes do. According to Public Health England, 52% of active vapers have successfully kicked the habit of smoking cigarettes. More than a million individuals have successfully stopped smoking with the help of a vape and have also given up vaping. By eliminating the symptoms of nicotine withdrawal, vaping reduces or eliminates the urge to smoke and the likelihood of relapse. The process of breathing and expelling the vapour from a vaporizer is extremely similar to smoking and may aid smokers who are trying to kick the habit.
Why choose dunke disposable vape to get started?
New vapers making the switch from smoking might benefit greatly from disposable vapes like the Dunke series. The ease of the vaper is prioritized in the design of Dunke, which is why it is compact, unobtrusive, and simple to use. When compared to the cost of cigarettes, disposable vapes are a far more cost-effective choice. Disposable vapes are the easiest type of vape to use. Unlike vape pens or mods, a disposable vape does not need an atomiser or a tank. 
---
Post time: Dec-09-2022