Vaping may be a very pleasurable and handy method for experiencing the benefits of cannabinoids such as CBD; however, there is often a slight learning curve involved for most people in order to get the most out of the experience. In this tutorial, we will do all in our power to assist users of all experience levels in becoming proficient in the art of vaping cannabis concentrates and oils.
If you don't see any vapor coming out of your mouth when you exhale, there is a problem. See the section below for various solutions to this issue, supposing that your battery is fully charged and your device is unlocked.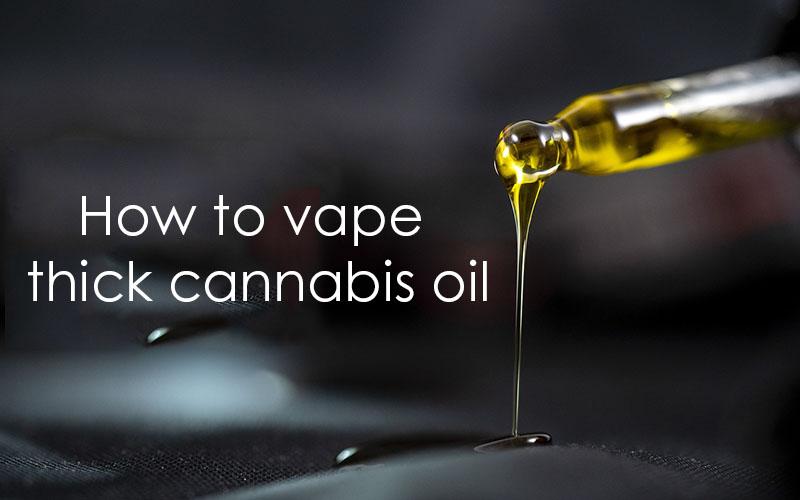 PRE-HEATING IS THE MOST IMPORTANT PART OF VAPING CANNABIS OIL
Any quality vape oil that has a high concentration of cannabis is going to be quite thick, and as a result, it is going to require much more time to heat up and generate vapor than e-cigarette fluids that are thinner. For this reason, it is always advisable to begin by pre-heating your oil for 5-10 seconds before using a "cold" cartridge. This will ensure that the oil is ready to be used. As you start to draw in air, keep your finger on the button that controls the heating element. Continue to pre-heat the cartridge before inhaling after it has reached room temperature; however, reduce the amount of time spent heating it so that vapor may build up within the cartridge. You may also do this by delaying the beginning of your inhalation until you can really see vapor coming out of the cartridge. This is an additional method.
LET'S WAIT JUST A SECOND
Holding a hemp oil tincture under the tongue for longer boosts its efficacy, and it is widely considered (though occasionally contested) that inhaling vapor for a few more seconds before exhaling increases its efficacy as well.
HOW MUCH CBD DO I GET FROM VAPING?
Accurate dosage of cannabinoids, such as CBD, by vaporization is yet an emerging science. However, there are a few of methods we think people should try:
For occasional users, the simplest method would be to just keep vaping until they get their desired result. Unlike with sublingual or edible cannabinoids, the effects of vaping cannabinoids like CBD will be felt very instantly, allowing you to determine whether or not you're happy with the experience much more quickly. Medical practitioners often use the term "titrate the dose" to describe this process.
Using our conclusion that 0.5-0.7 mg/CBD were released each second after the cartridge started creating vapor is a second-by-second strategy that is more involved with our vape pod technology.
Therefore, you roughly take in around 6 milligrams for every 10-second session.

---
Post time: Sep-07-2023