Disposable vapes have fundamentally altered the market, making vaping accessible to those who could never afford it before. These vapes have gained popularity in recent years since they are easy to use and don't need frequent refilling or upkeep.
The large number of puffs per battery charge is one of the most appealing aspects of these disposable vapes. With so many alternatives, it might be difficult to choose the 10000 puffs disposable that meets your needs. 
Therefore, to assist you in navigating the cluttered world of disposable vapes, our specialists have researched many products and laid out the five best selections. Is your curiosity peaked? Please scroll down and choose the vaping solution that best suits your needs. 
Top 5 Disposable Vapes with 10000 Puffs
Here's a summary of the top five disposable vapes that can provide 10,000 hits each. No matter how long or short your vaping history is, this guide will help you select the best disposable vape for your requirements. 
1. Horizon Binaries Cabin 10000 Disposable
The Horizon Binaries Cabin 10000 Disposable is an ultra-portable, disposable pod device designed for use with low strength nicotine salts. Its sleek and compact form factor houses an integrated 650mAh rechargeable battery, supporting up to 10,000 puffs. Featuring a draw-activated firing mechanism that's activated by taking a pull on its 1¾" mouthpiece and an LED indicator light that displays color when the device is charging, this pod system delivers flavorful nicotine salt hits at 5% strength in a portable form factor. 
2. Nextvapor Dunke Max E10 Disposable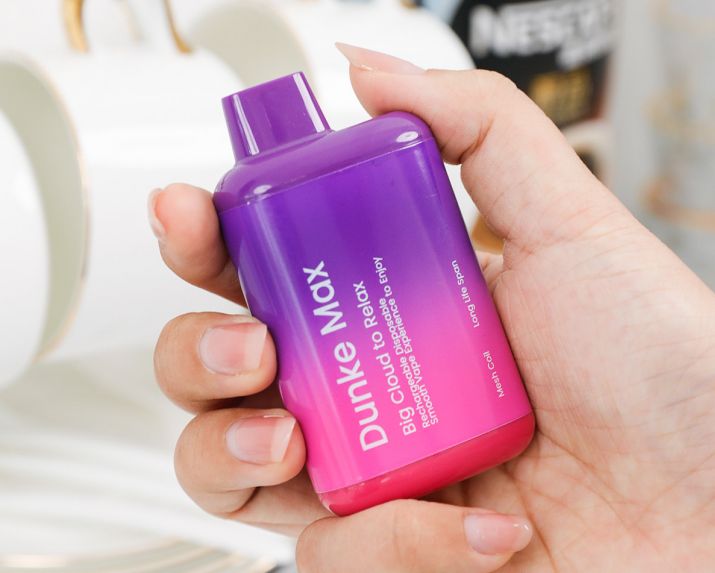 The Dunke Max disposable vaporizers are strong and powerful, yet after you're done using them, you can just throw them away. These choices are perfect for those who want to get a flavorful hit from their favorite high-quality liquids but don't want to deal with the messiness of filling the device or cleaning it afterwards. The Dunke Max Disposable Vape is the ideal device for giving a hassle-free puff anywhere, whether you're at home or on the move. 
1. Voltbar 10000 Puffs Disposable
Finally, Voltbar 10,000 puffs, one of the list's premium, can't-miss options, has arrived. This vaping gadget is the next level up in terms of size, performance, and boldness, and it comes in a wide variety of price points. With its rapid charging capability, you'll spend less time waiting and more time enjoying your device's top-notch performance on the road. 
The vaping gadget doesn't come with any complicated settings or controls, so anybody may use it with ease. Its enormous battery life and generous puff size ensure that you'll be entertained for quite some time, and its sleek design imparts an air of opulence. This e-cigarette is well-known for the large variety of flavors it provides, satisfying the preferences of vapers of all stripes. 
The one possible drawback is that it isn't very pocketable, which may dissatisfy vapers. Despite this flaw, the premium Voltbar 10000 puffs gadget has excellent overall performance and fascinating puff capacity. 
2. RandM Tornado 10000 Disposable
Is the greatest 10000 puffs disposable you've yet to find? Enjoy a silky, unforgettable vaping session with the RandM Torando 10000. For optimal performance, this gadget is built with a one-of-a-kind airflow regulator. The e-liquid inside has 5% nicotine salt and is 12mL in size. 
If you like tropical tastes but can't stand the jitters they sometimes bring, then you need to try RandM Tornado. The variety of flavors available in this disposable vape is its biggest feature. You may customize your RandM Tornado 10000 experience to your liking by selecting from one of 24 unique tastes. 
This disposable vape allows you to customize your vaping experience by adjusting the airflow to your preference. It has an 850 mAh battery and a USB-C charging connector in the base, so you can use up every last drop of e-liquid without worrying about running out of power.
Thanks to its mesh coil technology, the vaping experience is consistent right down to the last puff. 
3. So Soul Bar Y10000 Disposable
The So Soul Bar Y10000 Disposable is an easy-to-use, ultra-premium e-cigarette for those who enjoy a top of the line vaping experience. With it's 22mL capacity and 10000 puffs per charge, you'll be able to get your daily vape habit filled with ease on a single battery charge. The ability to use either nicotine salts or regular e liquid allows users to choose their desired vaping style when using this premium mod. 
Conclusion
These 10000 puffs disposables are among the finest on the market, and you shouldn't hesitate to give them a go. A wide variety of vaping tastes are accommodated by these devices, from those who desire subtle flavor to those who prefer to inhale enormous clouds. They are a good investment, but the final decision should be based on one's own needs and preferences. 
We hope that at the end of this article, you will have a better idea of what you're looking for in a vape and be motivated to go out and get it.
---
Post time: May-29-2023