Choosing the wrong manufacturer or supplier might be disastrous for an e-cigarette company. If you're an e-commerce store looking to resell electronic cigarettes, you know how important it is to get your inventory from a trustworthy wholesaler in China. If you are unfamiliar with the providers, this intricate industry might be overwhelming and difficult to navigate. In order to save you time and energy, we have compiled a detailed guide to finding the best 5 wholesale e-cigarette providers in China, so that you may explore the many options available to you before making a final choice.
1. NEXTVAPOR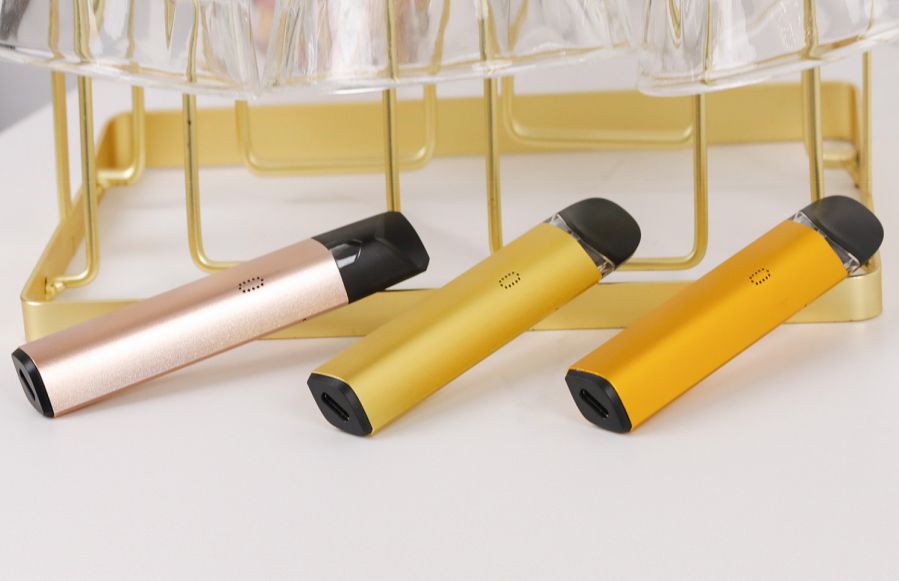 If you're a distributor or retailer in China searching for high-quality electronic cigarettes, your search may end with Nextvapor. Nextvapor, the nation's leading wholesale distributor of electronic cigarettes, has a comprehensive inventory of vaping supplies. Nextvapor Group provides everything you need to start or expand your vaping company, including CBD vape pens, disposable vapes, and pod vapes. 
If you're searching for an even more hassle-free way to vape, then you should definitely check out Nextvapor's variety of disposable vapes. To make things even easier, the nicotine salt e-liquid in each disposable vaporizer is already inside. Those who don't want to commit to a refillable device or who don't want to have to regularly replenish their tanks will benefit greatly from these disposable vaporizers. 
Nextvapor also has closed pod vapes, which can carry up to 4ml of nicotine salt e-liquid and let you to choose between flavors on the fly, for people who like a more conventional vaping experience but want the convenience of a single-use device.
1. SMOORE
SMOORE Technology Ltd. is a Chinese manufacturer and wholesaler of electronic cigarettes. They have a broad variety of high-quality items for their customers. SMOORE is the leading wholesaler in China for electronic cigarettes because they are dedicated to employing cutting-edge technology and stringent quality testing requirements.
SMOORE's website makes it simple and fast for companies to stock up on vape supplies at wholesale costs and in large quantities. Your large orders will arrive quickly and easily, no matter where you reside, thanks to their knowledgeable customer care and flexible shipping choices. When it comes to supplying your company with wholesale e-cigarettes, SMOORE Technology Ltd offers everything you could possibly need. 
2. IJOYCIG
Finding a trustworthy provider is of the utmost importance in the vaping industry. Thankfully, iJoycig International Co., Ltd. makes it simple. Their mission as one of China's leading wholesale e-cigarette suppliers is to provide customers with high-quality items at affordable costs.
You can discover the top wholesale vaporizers, e-liquids, tanks, accessories, and more, all in one place. Because of iJoycig's commitment to its customers, you may buy vaping accessories from them without worry.
In addition, customers may take advantage of their speedy shipping options, which will bring their purchases to them swiftly and cheaply. Don't search any farther than iJoycig if you need a reliable wholesale provider of electronic cigarettes. 
3. JOYETECH
Joyetech Trading Co., Ltd. has made a name for itself in the e-cigarette market by consistently exceeding the expectations of its wholesale clients all throughout China. Joyetch Trading Co., Ltd provides customers with a wide selection of premium goods at amazing pricing, unmatched delivery dependability, and individualized service.
Their assurance of customer security is unrivaled, making them a top choice for distributors and wholesalers in the vaping industry. Joyetech Trading Co., Ltd is dedicated to helping the vaping sector grow so that more people and companies may enjoy the benefits of vaping freely.
4. ELEAF
If you're a merchant or reseller in need of a reliable source for wholesale electronic cigarette goods in China, look no further than the industry-leading Eleaf Electronic Co., Ltd. Eleaf, Joyetech, and GeekVape are just a few of the reputable manufacturers whose products can be found in their extensive selection of vaping gear. Eleaf offers only goods that have passed extensive safety and performance testing in accordance with the highest industry standards.
Eleaf is trusted by its customers because of the excellent service and low rates it consistently provides. Eleaf's extensive assortment of cutting-edge technology at affordable pricing is a boon to the vaping industry's retail and resale sector.
Conclusion
Finding a reliable wholesaler of electronic cigarettes is difficult and calls for a lot of investigation. Nextvapor's high-quality offerings and extensive catalog make it the clear winner among these 10 vendors. Whether you're looking to buy in bulk or make a single purchase, you can trust the company's efficient delivery network and top-notch customer support.
Their low prices also make them attractive to retailers that want to provide their clients a reasonable deal. Therefore, Nextvapor is your best choice if you need a consistent supply of wholesale vaping supplies. Remember that its robust internet presence and excellent prices assist provide clients with instantaneous access to the world's finest electronic cigarettes, no matter where they may be located. Order your bulk supply of vapes today; you won't be sorry you did.
---
Post time: May-23-2023